Online Banking
Community's online banking is simple, easy and free. Access your accounts 24 hours a day, seven days a week.* Linked is a tutorial with step-by-step instructions to enroll in online banking. Linked is a separate tutorial to enroll in alerts.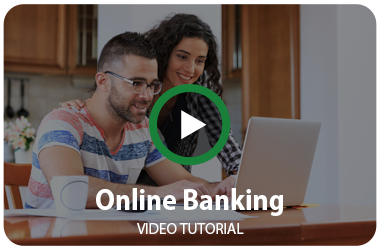 Features:
Review balances and transactions
View transaction history
View check images
Transfer funds between eligible accounts
Access our Bill Payment Center
Access your eStatements
Set alert notifications
Find ATM/Branch location information
*Online banking login attempts within the following countries will be denied: Afghanistan, Albania, Belarus, Bosnia, Bulgaria, Burma, Croatia, Cuba, Democratic Republic of Congo, Herzegovina, Iran, Iraq, Ivory Coast, Macedonia, Nigeria, North Korea, Romania, Serbia, Slovenia, Sudan, Syria, and Zimbabwe. These countries are considered of heightened security risk based on the OFAC country list, US-CERT, APT actors targeting financial sectors, and current attack profiles.
---
Two-Factor Authentication, One Time Passcode
Enjoy enhanced security with two-factor authentication. The security of your account is always a top priority at Community Savings Bank. That's why we're implementing a new two-factor authentication feature for account access, ensuring your banking experience remains safe.
The next time you log in to your account, you may be prompted to enter a code. Simply enter the code sent to your device to restore access.*
What does two-factor authentication mean for you?
No more frustrating security questions when accessing your account;
No need to memorize your new passcode – each generated code is unique;
Each passcode is sent directly to your device for easier access; and
Your account is more secure.
Learn more with our FAQ.
*Customers must enter a 10-digit US phone number. Access outside of the US is not guaranteed.
---
eStatements
Sign up for our eStatements. They are faster, easier, safer, greener and free! Our eStatements are available online days earlier than mailed statements. With eStatements, you are able to view your statements any time in a secure environment. You will be sent an email notifying you that your statement is ready. Linked is a tutorial with a step-by-step guide to sign up for eStatements. Linked is a separate tutorial to view your eStatements.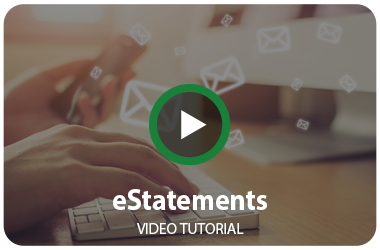 Features:
Security, speed & convenience available anywhere
No paper statements to shred
Convert your paper statement to an eStatement online
To sign up for eStatements please login to your Community Savings Online Banking account. If you have any questions call a Savings counselor.
---
Bill Pay
Writing a check and stamping an envelope is a thing of the past. With Bill Pay you can easily set up and pay everyone with one password. Linked is a tutorial to sign up for Bill Pay and Zelle®.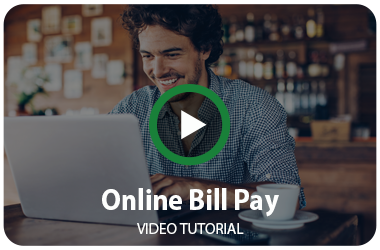 Features:
Receive and pay online
Pay multiple bills quickly from one site
Receive eBills from participating companies
Save money on postage stamps
Schedule payments in advance or set up recurring payments
Pay your bills online or through our mobile banking app. It's safe, secure and free!
---
TransferNow / External Transfers
Need your money from another bank? External Transfers makes moving money easy. Electronically move funds between your personal checking/savings accounts with Community and other U.S. financial institutions.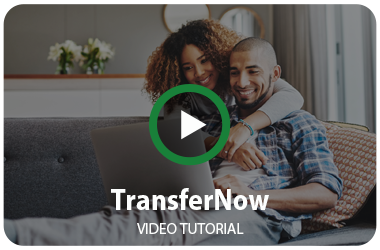 Features:
Move your money where and when you want it
Safe and secure
Send and receive one-time transfers
Schedule future transfers
Schedule recurring transfers
Get Started

If you have any additional questions please contact us during normal business hours at (773) 685-5300 and ask to speak with a representative in the Online Banking department for assistance.